Josh Lerner, Harvard Business School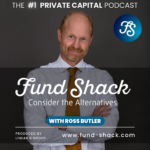 Harvard professor Josh Lerner explains the risks and requirements of public intervention in establishing a thriving venture capital and entrepreneurial ecosystem.
Professor Lerner tells Ross Butler that seeding a venture capital industry is a difficult and slow process – it's not just the case of emulating Silicon Valley. With reference to his classic work, 'Boulevard of Broken Dreams', Ross Butler asks for Josh's key recommendations, and in particular whether increasing the supply of venture capital or the demand for it, is the more sensible route for policymakers.
With reference to the US, Japan, Australia, the EU and Great Britain, this wide-ranging conversation looks at where policymakers are going right – and wrong – when trying to promote entrepreneurial risk taking and institutional venture capital.
We close with a look at the importance of ethics when working at the cutting edge of scientific innovation.