Macfarlanes: politics, funds & private markets
The so-called perma-crisis of political and economic volatility witnessed in the UK, and beyond, has made the business of raising and investing long-term funds is even more uncertain than usual.
To help private markets practitioners navigate these choppy waters, we spoke with David Gauke, Damien Crossley and Shailen Patel from Macfarlanes.
David Gauke is one of the most senior former politicians to be working in private markets today. He was responsible for the UK's tax system as Exchequer Secretary to the Treasury and then Financial Secretary to the Treasury, followed by Chief Secretary to the Treasury, Secretary of State for Work and Pensions, and Lord Chancellor. He is now head of public policy at Macfarlanes.
Damien Crossley is head of tax and reward at Macfarlanes, where he advises fund managers on fund formation, remuneration and investment structuring.
Shailen Patel is head of the firm's corporate advisory, focusing on financial, strategic and regulatory matters for asset managers and private markets.
The trio are ideally placed to appraise the market context for private capital participants in 2023.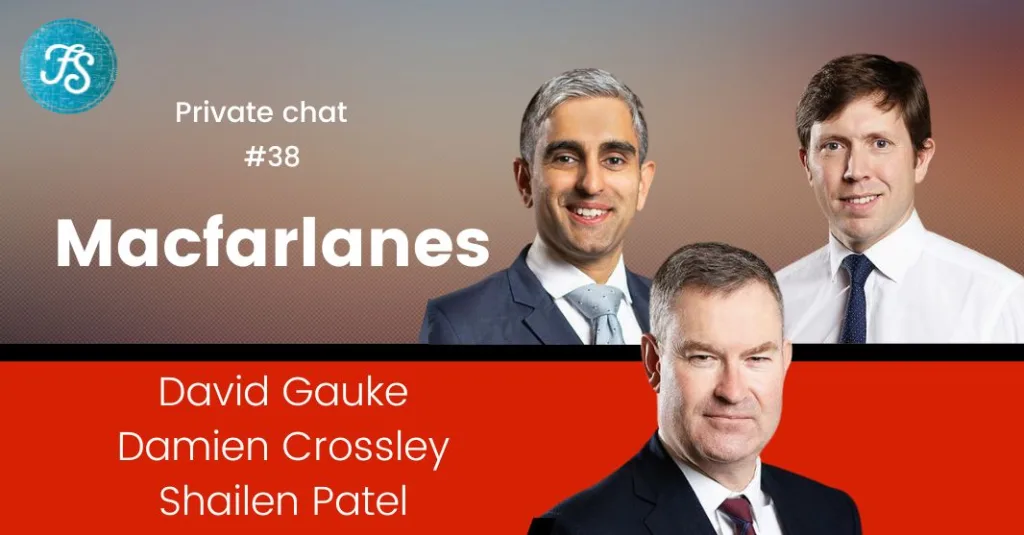 In this Fund Shack private equity podcast, we discuss the industry's inclination towards retaining ownership of assets rather than opting for sales. This transformation is observed as a conceptual move, with ramifications extending from the listed market into the private sector.
The discussion looks at the dynamics of asset management consolidation, succession planning, and the considerations faced by founders of asset management businesses. The industry is undergoing substantial changes, mirroring historical shifts in the financial sector.
The conversation also touches on the evolving sources of capital in the fundraising landscape, including diversification beyond established financial centres. However, the stability of regulatory regimes, especially in the UK, remains paramount in attracting and retaining investment.
We touch on Environmental, Social, and Governance (ESG) factors, which must be adapted to local preferences and nuances, making fundraising strategies more complex.